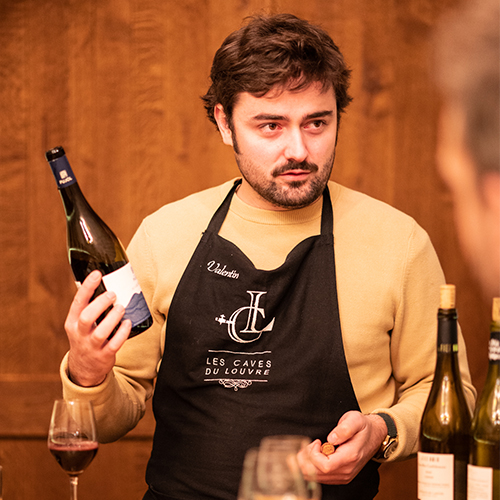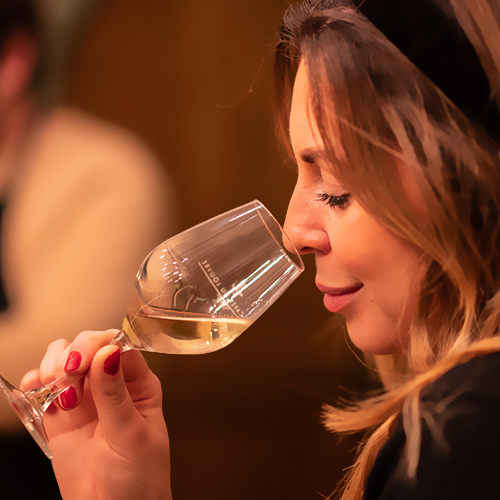 APERO WINE AND CHEESE 🇬🇧
APERO WINE AND CHEESE IN HISTORIC CELLARS OF PARIS ! 
Start your trendy Parisian night with a very French apero : wine and cheese! Les caves du louvre, historic wine cellar in the heart of Paris, opens its doors for an unforgettable moment of sharing with our wine expert !  Get the best inside tips from a true Parisian !
 The Caves du Louvre is a place dedicated to wine and was recently restored by wine lovers to share their passion for wine and traditional French products. 
Experience a unique wine-tasting session in Paris by spending an hour with one of our sommeliers in our private tasting room. Immerse yourself in a relaxed and secluded atmosphere as we delve into the world of wine. Our "apero wine and cheese" at Les Caves du Louvre is the perfect way to start your evening the French way.

We will talk about everything and anything, but still a little about wine. Feel free to quiz your Parisian sommelier for all the top local tips and get the most out of your stay in Paris.
FRENCH DELICACIES FOR A DELIGHTFUL EXPERIENCE :
Indulge in an exceptional venue dedicated to wine, where you will taste three different wines paired with three exquisite cheeses from La Fromagerie du Louvre. Our beautiful solid oak table will provide the perfect backdrop for this delightful experience. Engage with other like-minded individuals who share the same passion for French delicacies and get all your burning questions answered by our expert wine connoisseurs.
THE PERFECT WAY TO STAR YOUR EVENING : THE FRENCH WAY ! 
You will relish the taste of our hand-crafted cheese from la Fromagerie du Louvre paired with our Chef Sommelier's expert wine recommendations. Our sommeliers will guide you through the unique flavors and aromas of each wine, providing you with an unforgettable wine-tasting experience in the heart of Paris. Join us for a truly memorable evening.
Come from Monday to Thursday from 5 pm to 6 pm in our private tasting room for this unique brand-new experience in central Paris. We will host a maximum of ten guests for a truly private experience.
You will be able to purchase any of the wines and cheeses from the tasting at our local shops Les Caves du Louvre and La Fromagerie du Louvre. We host daily tours and tastings available in French and English if you want to explore even more in depth wine and cheese pairings : ULTIMATE WINES & CHEESES (10 cheeses / 10 wines) .
LOCATION
Les Caves du Louvre is located in the heart of Paris, at 52 rue de l'Arbre sec. Between rue de Rivoli and rue Saint-Honoré, this great wine venue  is at the crossroads of a dynamic and lively district.
Metro Louvre-Rivoli