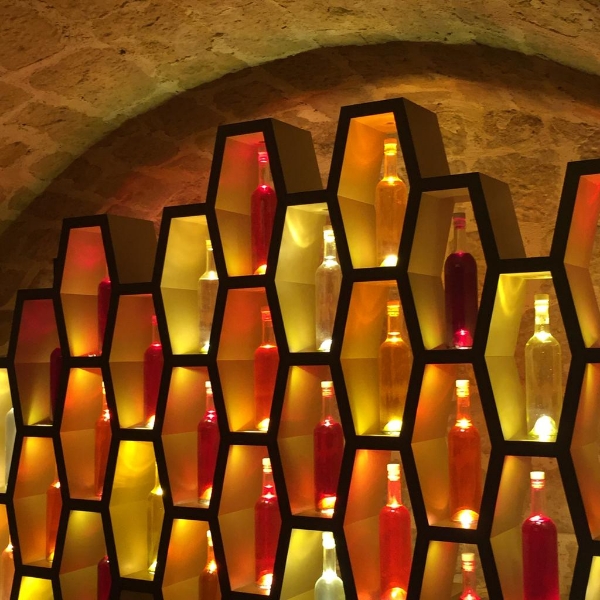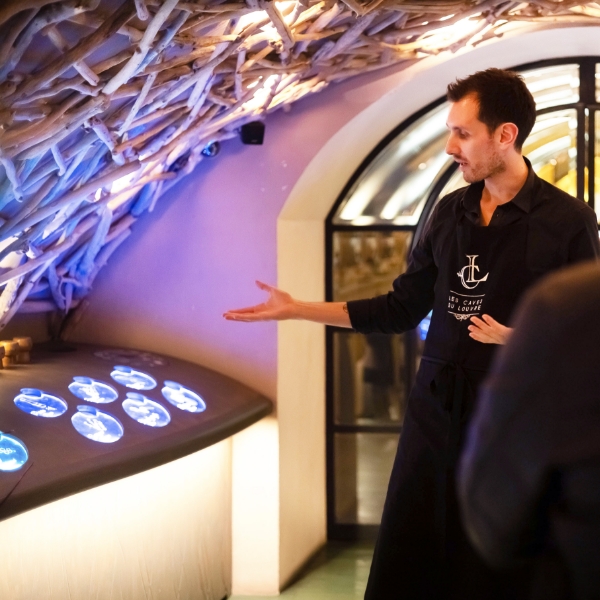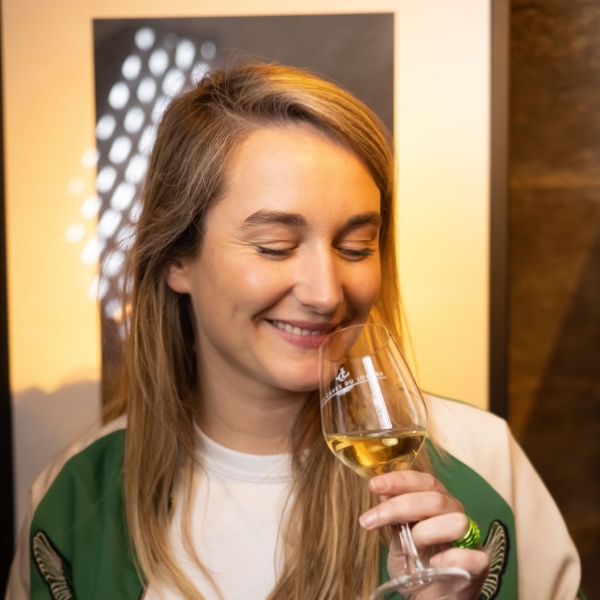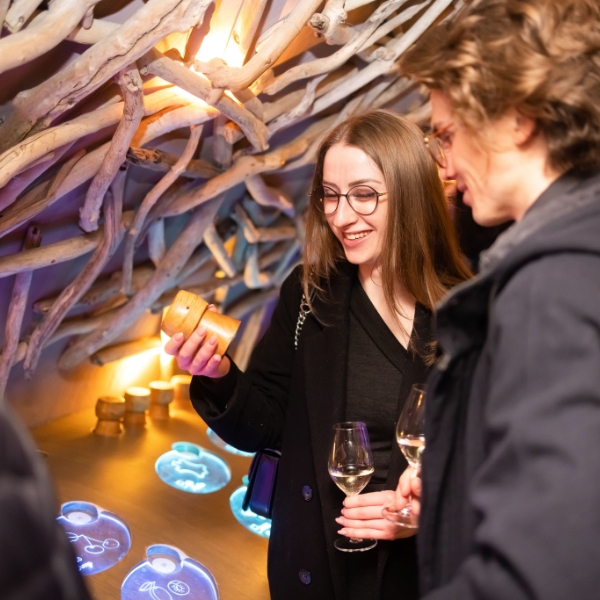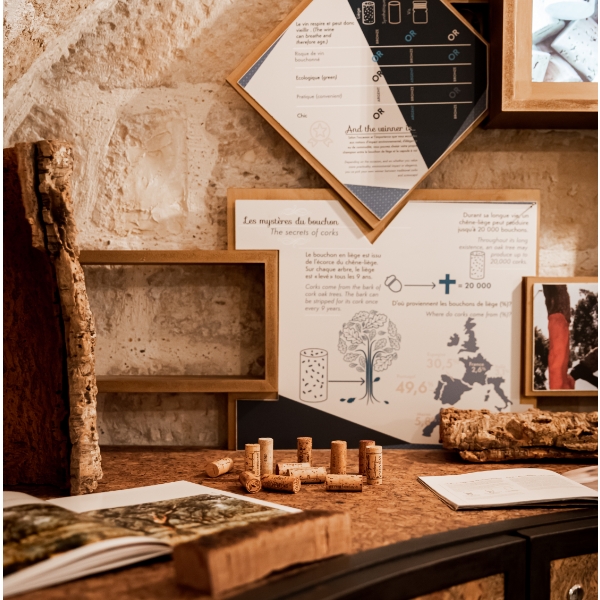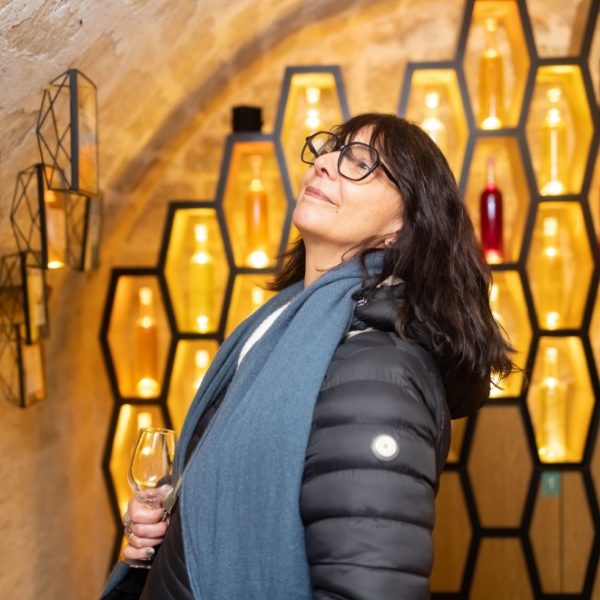 Guided Tour with Classic Tasting 🇬🇧
A GREAT TASTING TO DO THIS WEEKEND IN PARIS!
Come and discover The Caves du Louvre and enjoy a 1 hour visit and wine tasting guided by our sommeliers. A fun activity to do with friends or family providing a memorable moment in our historic cellars.
DESCRIPTION OF YOUR TOUR AND WINE TASTING
Let yourself be guided through our rooms at the Caves du Louvre by your sommelier and discover wine through your 5 senses, while tasting wine! Many topics will be discussed such as the terroir, aroma, the primary flavors, vinification, labels, cork versus screw top. A great moment of discovery or perhaps to deepen your knowledge of wine in a fun way.
 This will be the opportunity to ask all your questions:
How do you taste wine?
What are the main grape varieties in France and where can they be found?
How do you recognize the age of a wine?
What are the latest 2023 wine trends?
How do you understand a wine label?
How to find the right wine for you
The 5 golden rules for pairing food and wine!
An experience to offer or to treat yourself to for a real convivial moment with our wine enthusiasts.
WHAT IS INCLUDED AND WHAT YOU WILL TASTE
1 hour visit of The Caves du Louvre 1 Sommelier Guide 1 Glass of White Wine 2 Glasses of Red Wine from our Classic selection (Premium selection optional)
OPTIONS
SOMMELIER'S RECOMMENDATIONS: Are you coming as a couple? Take a Classic Tasting and a Premium Tasting option to taste together 6 wines from our selection. A Premium Wine Selection: + €20 Our wines included in the formula are part of our classic discovery selection. Treat yourself by taking our Premium option with wines from prestigious makers. A bottle with personalized label: + €19 Take a photo in our photo booth and leave with a personalized souvenir bottle. A Glass of Champagne: + €15 Make your visit extra special with a glass of Champagne! Corkscrew from The Caves du Louvre: + €10
DATES AND TIMES
Weekly: Monday to Wednesday at 6 p.m., Friday at 5:30 p.m. Saturdays at 3 p.m. - 3:30 p.m. - 4 p.m. - 4:30 p.m. - 5 p.m. - 5:30 p.m. - 6 p.m. Sundays at 2:30 p.m. - 3 p.m. - 3:30 p.m. - 4 p.m. - 4:30 p.m. - 5 p.m. - 5:30 p.m. Other sessions may also be available on other dates and times. Take a look at the calendar opposite to see all our availabilities.
RESERVATION WITH A GIFT VOUCHER
Have you received a gift voucher and want to book a guided tour? Go to the "Gift Voucher" tab above to book your visit directly. The Caves du Louvre are located in the 1st arrondissement of Paris near the Louvre-Rivoli Metro on line 1. 52 rue de l'Arbre Sec, 75001 Paris.
AFTER YOUR WINE TASTING
Find the wines tasted at the end of your visit at our cellar or on our online site. Wine tasting expert? Come and test your skills at our "Ô CHATEAU" Wine Bar with blind tastings! Discover the bar with more than 50 wines by the glass. Practicing will be child's play!