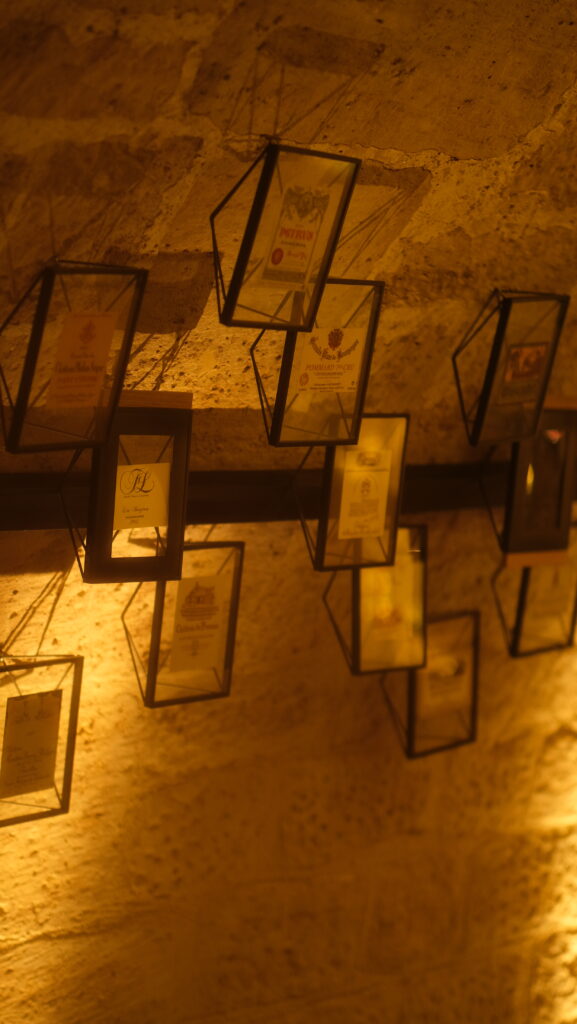 Champagne Guided Tour 🇬🇧
LOVERS OF BUBBLES, THIS SPECIAL CHAMPAGNE GUIDED TOUR IS FOR YOU!
Come visit our historic cellars and taste 3 glasses of Champagne in the heart of Paris, and have a unique and memorable experience. If you are looking for an intimate experience, you have come to the right place! Let your sommelier guide you and begin your taste journey.
DESCRIPTION
Caves du Louvre invites you to experience our new Champagne tour and tasting. For one hour, let yourself be guided through the Caves du Louvre by your sommelier and discover Champagne through your five senses in our remarkable underground rooms. You will learn about how fine Champagne is crafted through attention to terroir, vinification, and conservation, and you will taste three special cuvées from our selection! Our special themed tour is a unique, memorable experience that will allow you to deepen your knowledge of wine and Champagne. The bubbles will no longer keep any secrets from you!
WHAT'S INCLUDED
Guided tour with our sommelier
Tasting of 3 Champagne glasses
WHAT YOU WILL TASTE
1 Champagne Brut, 1 Champagne Blanc de Noirs Premier Cru et 1 Champagne Grand Cru
LOCATION
Les Caves du Louvre is located in the heart of Paris, at 52 rue de l'Arbre sec. Between rue de Rivoli and rue Saint-Honoré, this great wine venue  is at the crossroads of a dynamic and lively district.
Metro 1 Louvre-Rivoli