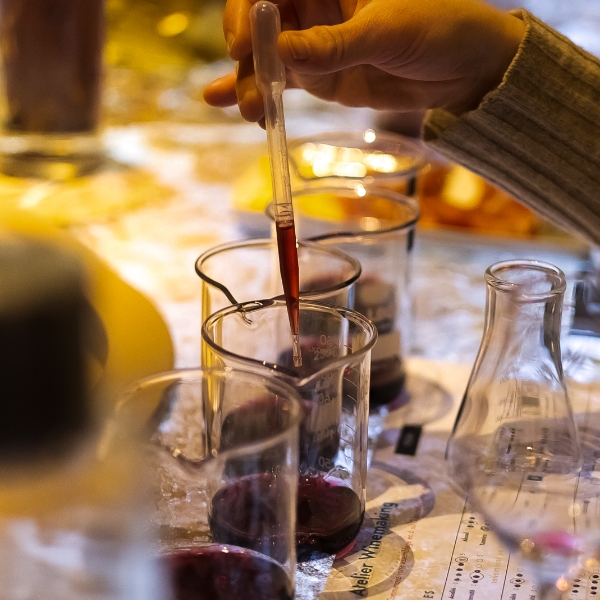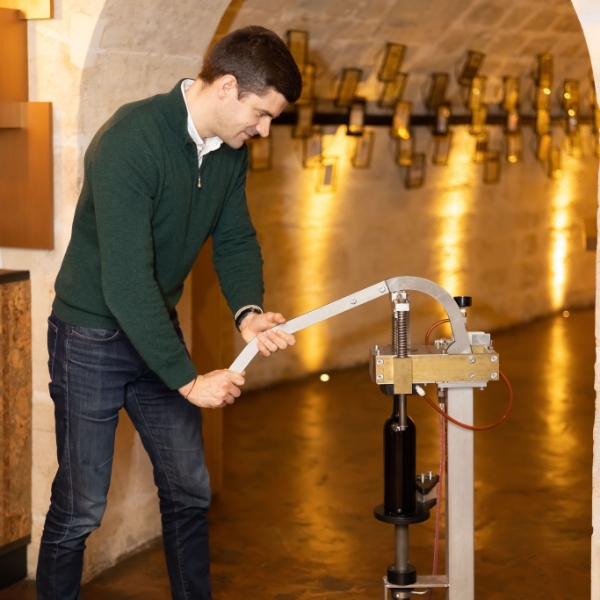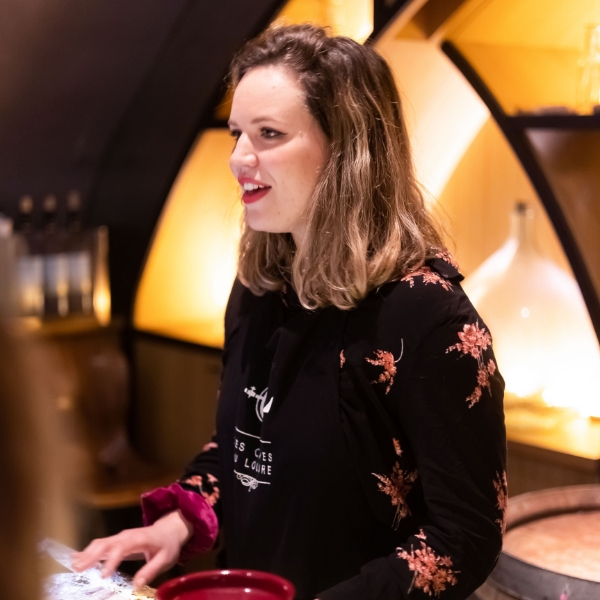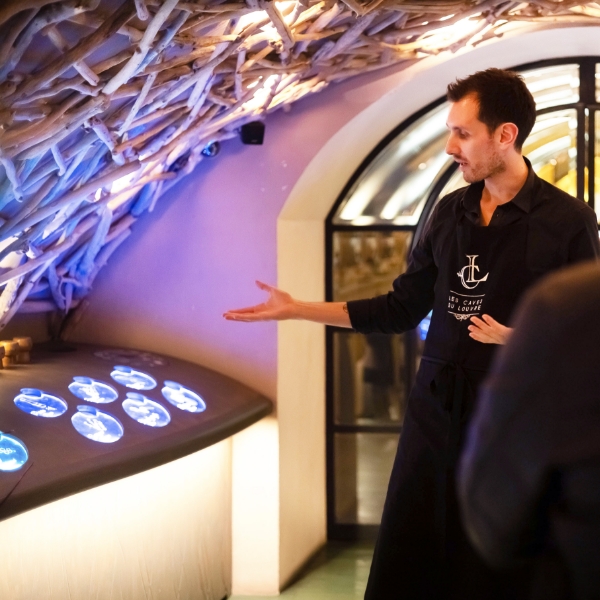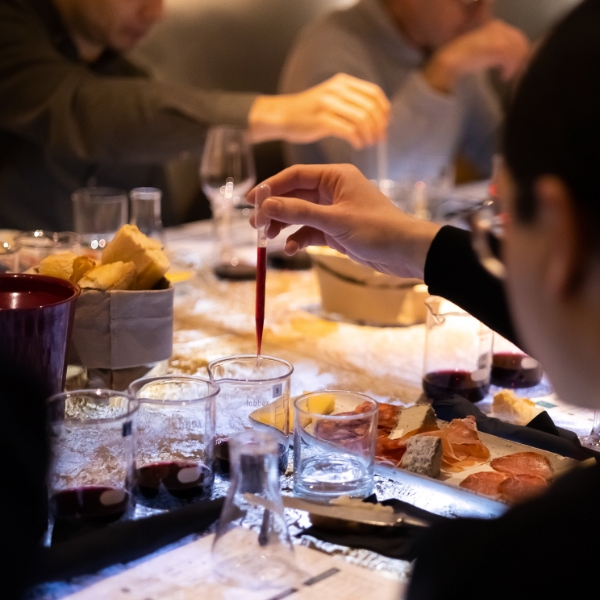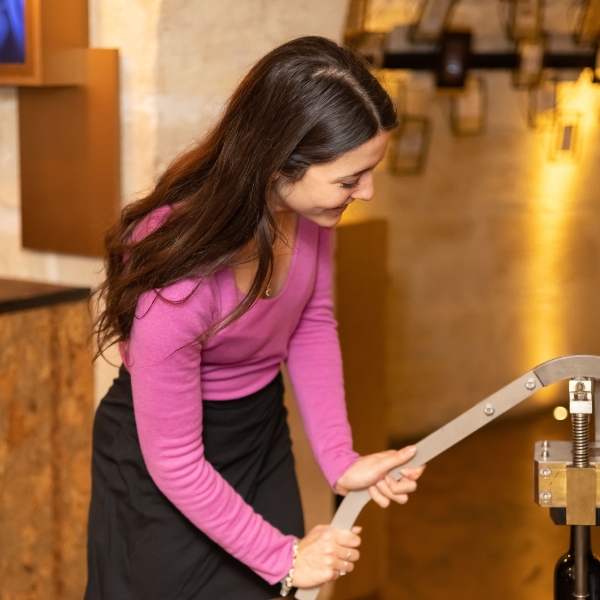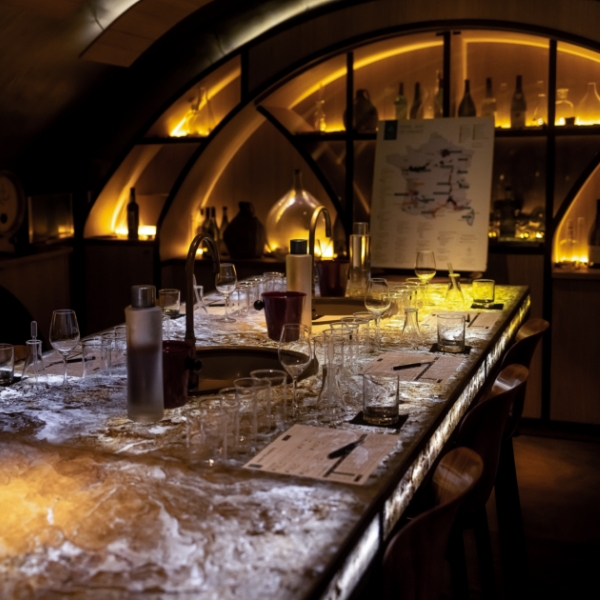 Winemaking workshop – Make your own wine 🇬🇧
Find your inner winemaker by blending your own wine! Experiment and custom blend different wines made from different grape varieties, personalize your label, cork and wax your bottle by hand for a 100% personalized cuvée.
The best wine creation workshop in Paris to do with friends or family for a relaxed, enjoyable time together, in our stunning, historic Parisian wine cellars.
DESCRIPTION OF YOUR WORKSHOP FOR CREATING YOUR OWN WINE
Create your wine cuvée by participating in a workshop in a unique location with our blending workshop. Accompanied by one of our sommeliers, discover our 18th century cellars and create your wine step by step. Taste, observe the colours, the textures of the wine, smell the different aromas of the five grape varieties to be blended and determine their characteristics. Put yourself in the shoes of an oenologist and create your own blend, a cuvée in your image. Once your blend has been created, you will taste a wine from their selection with the sommelier. Our workshops can also be accompanied by cheese boards and charcuterie from La Fromagerie du Louvre. This also gives you the opportunity to make a wine that will go well with a specific cheese or meat. Finally, to complete this workshop, you will cork, label and wax your blend. If you are looking for the perfect gift idea, here it is! A great experience to offer or to treat yourself to a really fun, lighthearted moment with our wine enthusiasts…
WHAT IS INCLUDED AND WHAT YOU WILL TASTE
Tasting of 5 different red wine grape varieties

Create your own blend

Bottling and labelling of your personal cuvée

Tasting of a surprise cuvée selected by your sommelier
ADDITIONAL EXTRAS
Add to your creation workshop, a board made up of products from the Fromagerie du Louvre. These products will allow you to appreciate your oenological experience even more.
Cheese board, charcuterie, or mixed: + €18
Impress your loved ones with your 100% personalized cuvée! It's time to shine in society by offering your loved ones a tasting of your creation! Once your blend formula has been created; you have the opportunity to recommend your wine cuvée to our team.
1 case of 6 bottles of your cuvée: + €99

1 case of 12 bottles of your cuvée: + €189
RESERVATION WITH A GIFT VOUCHER Do you have a gift voucher and would you like to book an blending workshop? Go to the "gift voucher" tab above and book directly with your file number, ticket number or your secret code for your activity. Victim of its success, the purchase of a gift voucher for this product is temporarily unavailable! DATES AND TIMES Every week, find our workshops: Fridays at 7:30 p.m. Saturdays at 11:30 a.m. and 7:30 p.m. Sundays at 11:30 a.m. and 7:30 p.m. Other sessions may also take place on other dates and times on weekdays or on certain holidays. Do not hesitate to consult our calendar updated in real time to find all our availabilities. MEETING PLACE FOR YOUR ASSEMBLY WORKSHOP: The Caves du Louvre are located at 52 rue de l'Arbre Sec, 75001 Paris, a stone's throw from the Louvre Museum and in the street perpendicular to La Samaritaine! Metro 1 Louvre-Rivoli