An authentic wine cellar in the heart of Paris
Unique wine events in a stunning venue
Visit
> Self-guided visit

> Guided tour

> Paris pass French Wine Experience

Private events
With over 800 M2, 3 levels and 11 rooms beautifully decorated, we love to arrange wine events that create unforgettable experiences.

Whether it be a seminar, business meeting, birthday celebration or a family reunion, each request is customised to satisfaction.

THE WINE SHOP
With a unique French wine cellar in the heart of Paris, Les caves du Louvre showcase a luscious wine selection and wine-related products to treat yourself or someone else.
Our wonderful list covers around 300 wines from all around France, be it a crispy Sauvignon blanc from Sancerre, the finest of fine Pinot noir from Burgundy or a classy Bordeaux cuvée.

Les Caves du Louvre is a splendid hidden gem of 18th century that was once a royal wine cellar. King Louis XV's sommelier ordered the construction of a magnificent mansion and established a wine supply business in these caves. The spaces extended, through a network of tunnels, as far as the Louvre, and history relates that in this way wine could be supplied to the Palace in complete discretion. It was recently entirely renoveted and opened to the public for the first time. We invite you to discover the secrets of French wine through a sensory and interactive experience in a beautiful wine cellar !
Reviews
"Best wine museum I've never seen in my entire life!"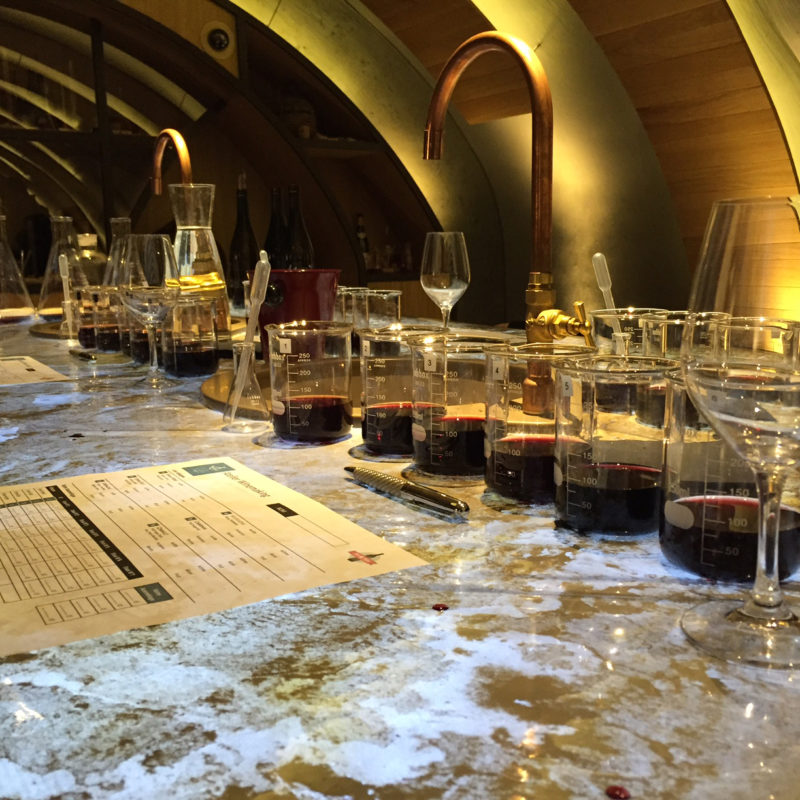 The mission of our winemaking workshop is to create your own wine in 2 hours. Under the guide of a passionate Sommelier, you'll get to taste and pick the grape varieties you want in your wine, then blend, try, taste again, improve and ultimately create your very own wine. Once this is done, you'll create a personalized label for your own wine bottle. You'll walk out of the experience with a bit of a buzz and a wine you made yourself. Details: Seize the opportunity to slip in to the skin of a wine cellar master and compare the many different expression of red grape varieties of the Rhône Valley. The notion of terroir will have no more secrets for you ! A knowledgeable sommelier will offer you a thoughtful and documented approach to learn about the art of tasting and elaborate your own wine blend in a superb wine laboratory. This workshop is inclusive of a visit of Les Caves du Louvre: a breathtaking 18th century royal cellar where the wines of the King Louis the XV were stored. At the time, these cellars were connected to the palace of Louvre by a tunnel to transport wine barrels.
Book a visit
COME AND EXPERIENCE OUR WINE TOURS AND FREE VISITS DAILY MORE