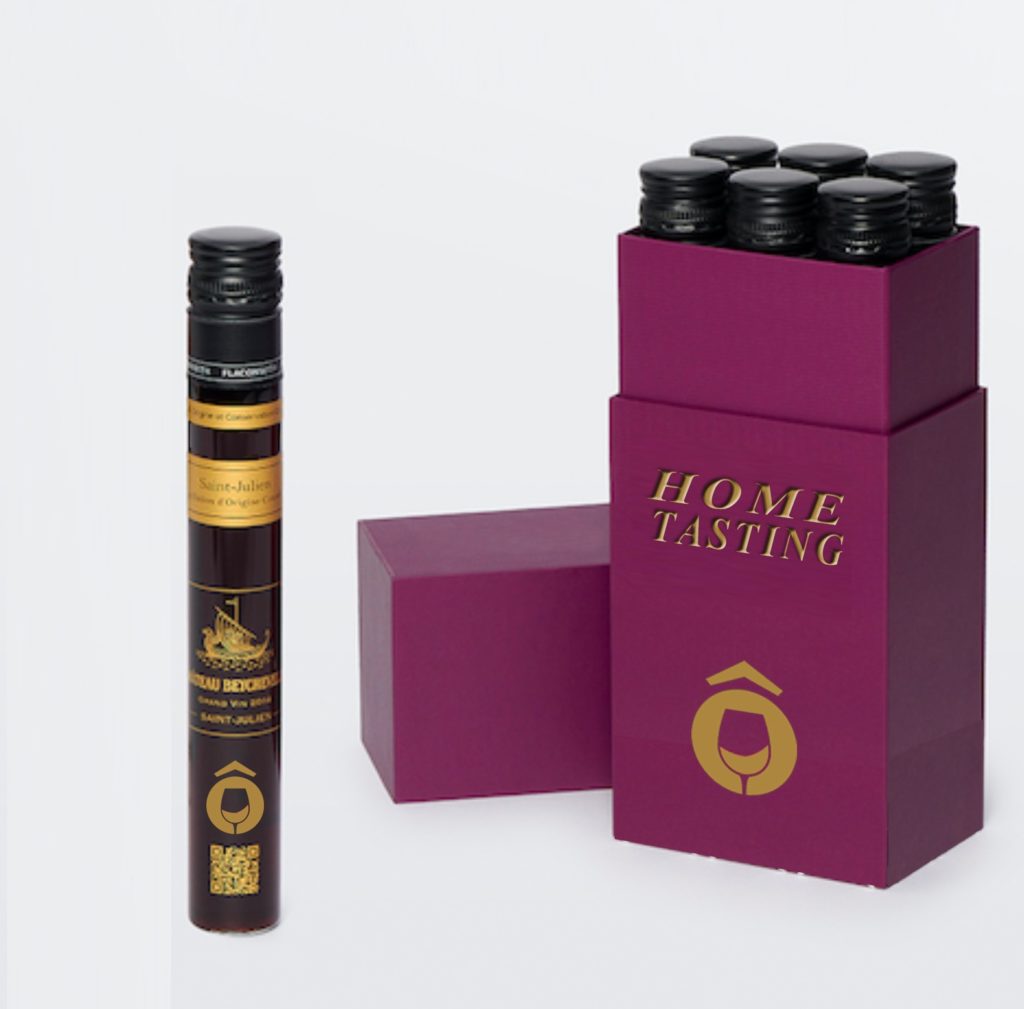 Ô Chateau Home tasting
Discover our new original tasting format! Through 6 wines representative of the greatest French wine regions, Ô Chateau invites you to your home to discover the best of French terroirs. This selection of tasting doses (6cl) will allow you to discover our most beautiful references whether it is simply for the pleasure of tasting or for a future purchase of bottles, available for delivery worldwide.
ABOUT THE SELECTION
This wine tasting selection (6cl)  is a journey throughout the most popular French wine regions. Each wine presents the classic characteristics of its own terroir.
Wine Tasting dose (6cl)
Sancerre, Domaine de la Garenne – 2018
Chablis, L&C Poitout – 2017
Languedoc, Domaine Aiguebelle, Cuvée Lombarde
Saint Émilion Grand Cru, Olivier Cazenave Aux Plantes – 2014
Chateauneuf du Pape Georges Lombrières – 2017
Languedoc Rivesaltes, Parce Frère – 2000
Digital tasting support
Home delivery
The delivery costs will be calculated automatically according to the selected area
Shipping fees