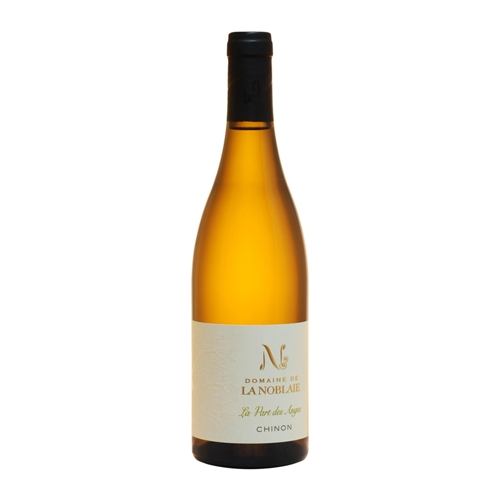 Domaine de la Noblaie Chinon
2019
La Part des Anges
Chenin Blanc
The nose is floral. The mouth is fresh, quite round with aromas of white fruits.
ABOUT THE ESTATE
The Domaine de la Noblaie was acquired in 1953 by a couple of cheesemakers. Indeed, Jacqueline and Pierre Manzagol become owners of 5 hectares of vines and produce at this time three barrels of wine.
In 1968 when their daughter Madeleine joined them at the estate, she was followed by her husband François Billard, a young Bordeaux engineer. After a few years at the head of the estate, this couple who are the parents of Jérôme (current owner) brought the vineyard to 12 hectares in 2000. After he trained in some prestigious fields (Pétrus among others), Jérôme joined his parents in Ligré. With his arrival at the estate, the vineyard increased from 12 to 18 hectares of vines.
In 2006, the estate was enriched by the person of Elodie Peyrassie, horticultural engineer and companion of Jérôme.
With her sensitivity and her creativity, with the help of Jérôme, she drives a clear desire for a conversion to organic farming,
which will begin in 2008.
Since then, the estate has 24 hectares, certified by Ecocert (certification acquired in 2012).
Product available in Click & Collect at 52 Rue de l'arbre sec – 75001 Paris
Shipping fees